I know January is a time when many people make resolutions. And although I'm not one for doing so per se, I do welcome the opportunity to start each year with a clean slate.
I love the possibilities that a new year represents. It's a time to dream of the way you'd like your life to look at the end of the year, then try to figure out how to get there.
If you're at all interested in spending more time outside in nature with your kiddos, I'm hoping the "31 Days of Backyard Nature Fun" can help you do just that.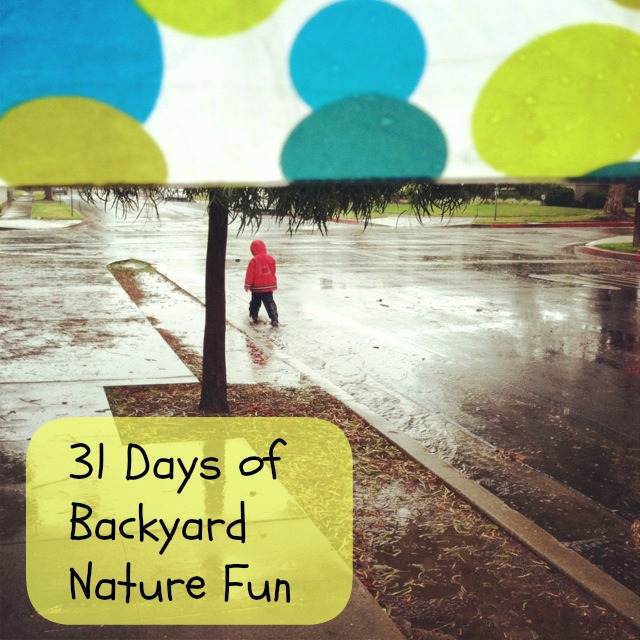 Although this series originally ran at the beginning of 2013, you can begin your 31 days of backyard nature fun anytime.
Each day features a simple, fun way to get outside exploring nature with kids. Activities are designed to be doable in 15 minutes or less in your own backyard, neighborhood or at a local park.
I've stored up a lot of ideas over the years that I'll be highlighting during the month, but I've also enlisted the help of some of my favorite bloggers. There are ideas for things to do in all kinds of weather (even snow!), so I hope there's something for everyone.
If you don't already do so, now's the time to subscribe to the posts I write either in an online reader or via email. That way, you won't miss a thing!
Here's the complete list of "31 Days of Backyard Nature Fun" activities at a glance:
Looking for more ideas for backyard nature fun? Start here: