Your kids may be familiar with the animals they see around your front yard, backyard and neighborhood in the daylight. But what happens at night? Will you still see the same animals – or different ones? Time to go on a nighttime creature hunt to find out!
Before you head outdoors at night, make sure to dress for the weather so everyone stays comfortable. All you'll need to take along on your nighttime creature hunt is a flashlight, headlamp or glow sticks.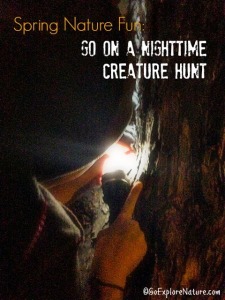 Nighttime Creature Hunt
During your nighttime creature hunt, keep an eye out for creatures large and small. Some common animals in the city include spiders, owls, moths, raccoons and opossums – plus many types of insects.
There are a couple of ways to approach your creature hunt once the sun goes down. You can:
Pick a spot to sit and listen to the sounds of the night. Try to figure out where they are coming from. Then go investigate.
Go for a walk around your yard or neighborhood. Look in corners, on tree bark and under rocks to see what you can discover.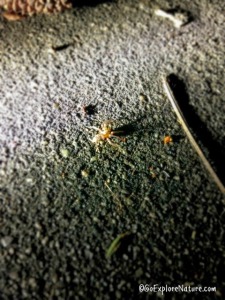 If you don't wind up seeing anything, that's okay! Talk about where the animals might be – and what they might be doing.
If the kids are up for it, write about your nighttime creature hunt in a nature journal.