The Santa Monica Pier Aquarium, located at beach level on the Santa Monica Pier, is all about education and conservation. This pint-sized aquarium is operated by the environmental organization Heal the Bay and is home to some 100 species of organisms, including moray eels, octopus, sharks, rays and a variety of fish and invertebrates – all examples of animals found just a short stroll away in the Santa Monica Bay.
Insider tip: You can easily see the entire Aquarium in an hours' time or less, depending on your child's interest level. Consider combining your visit with a trip to the Pier or Santa Monica State Beach – both just steps away.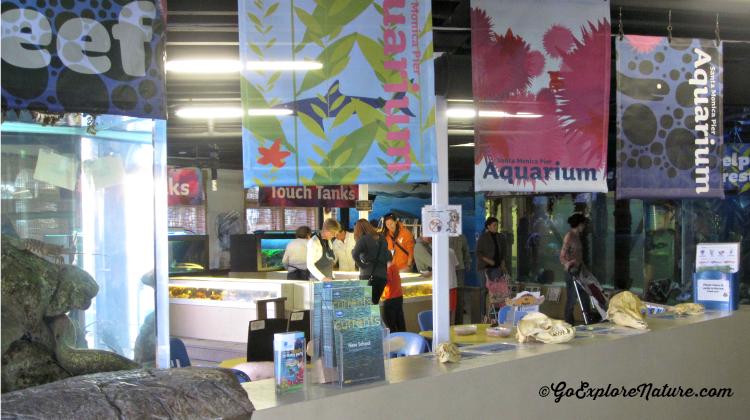 The 4,500-square-foot center is perfect for little kids as all of the exhibits are arranged in one large room. You can run through the entire place in just a few minutes, but it's more fun to slow down and spend a little time getting a closer look at everything.
And if you've got questions, the folks at the Santa Monica Pier Aquarium are there to help. I cannot believe how patient they were with The Big Explorer – who wanted to know everything from why they don't name the sharks to why sea cucumbers feel so soft.
Insider tip: This place is full of friendly staff, trained volunteers and interns who are ready to help and great with kids. Take advantage of them!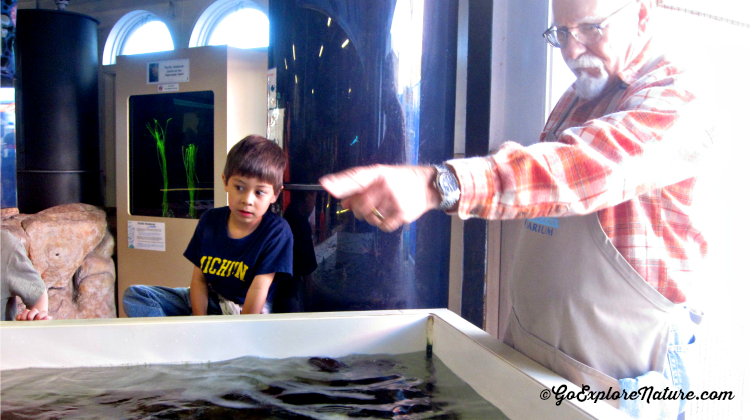 In addition to the expected excitement of the touch tanks and the sharks, there's also a cool science lab with marine specimens and artifacts aplenty.
The kids also enjoyed perusing the Aquarium's Kid's Corner, which features a puppet theater and enough marine-themed books to keep my boys occupied for quite some time.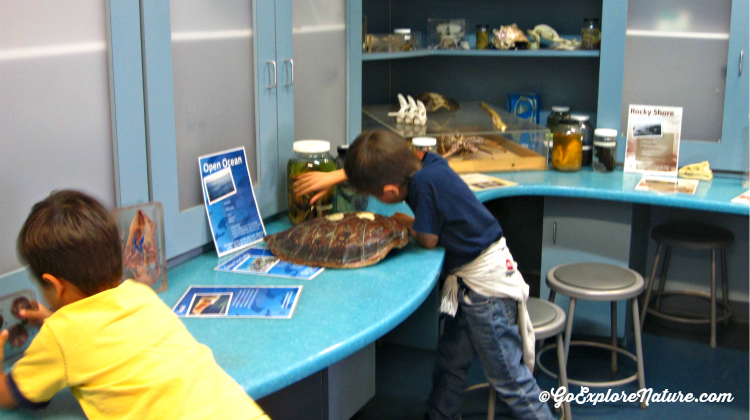 After catching feeding time (yes, seeing sharks eat is thrilling), we were ready to head out to the Pier for a churro and a little time spent with the amazing view.
Practical Matters
The Santa Monica Pier Aquarium is open Tuesday through Friday from 2 to 5 p.m. (6 p.m. closing in summer), weekends from 12:30 to 5 p.m. (6 p.m. closing in summer); closed Mondays & most holidays
Entrance to the Aquarium is FREE for kids 12 and under; all others, $5 per person (Free Admission Day on the first Wednesday of every month)
Weekly presentations include sea star feedings, story time and shark Sundays
Aquarium can be toured in an hour or less, depending on your kids' ages and interests
The Aquarium does not have its own parking lot, so nearby Pier & beach pay parking lots are your best options (check the Aquarium website for parking details); rates vary from $1/hour in short-term parking to between $6 and $8 in day-use lots
The Aquarium has two bathrooms; may be lines if you visit with a group or during an especially busy time
No food or drink for sale in the Aquarium; plenty of options available at the Pier
This place is pretty compact, so I recommend leaving the stroller at home unless you're visiting with non-walkers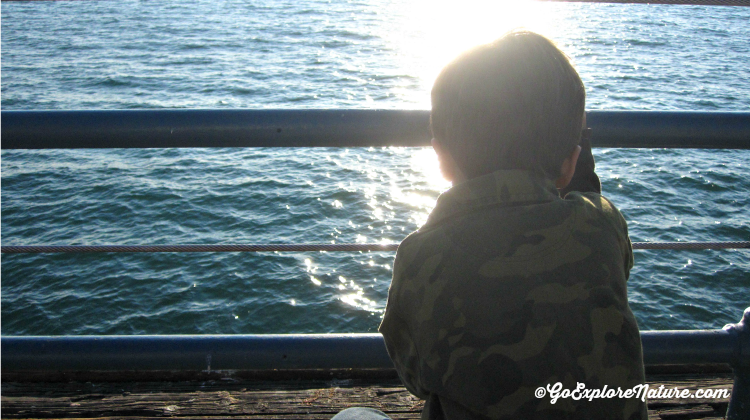 The Santa Monica Pier Aquarium is located at:
1600 Ocean Front Walk
Santa Monica, CA 90401