Here's what fall looks like around these parts at the moment.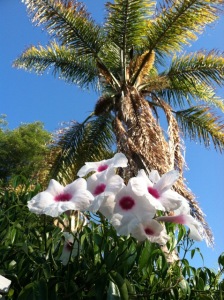 Yeah, I know, tough life.
The summer-like weather does make it easy to spend time outside (at least, during the cooler part of the days). But it doesn't help much for those of us eager to welcome in the new season and all of its unique gifts.
That's where the Fall Nature Photo Scavenger Hunt comes in handy. It's helping us pay closer attention to how fall looks and feels outside our own back door. Simply grab a camera, head outside and see what fall items we can check off the list.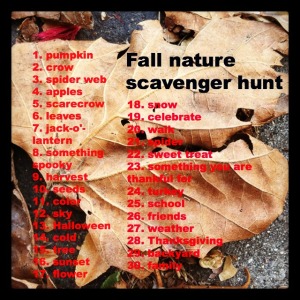 If you haven't downloaded your own copy of the Fall Nature Photo Scavenger Hunt yet, now's the time.
Huge shout out to those of you already playing along! Here's what some of you have spotted so far. (You can check out more photos on the Fall Nature Photo Scavenger Hunt Pinterest board.)
Ready to join the fun? Head over to the Fall Nature Photo Scavenger Hunt and get started!
Remember: This scavenger hunt is meant to be fun, so don't worry if you miss an item or don't start playing along until mid-season. The point of all of this is to get outside with your family and connect with nature.