Happy Earth Day! I know this is the one official day the world celebrates the planet, but around here we've been celebrating all month long. So far, we've dedicated a week each to wildlife and oceans. This week: Forests.
If I had to pick a place in nature where I feel most at peace, it is among the trees. When I head to the forest and am surrounded by them, I feel at home. I am in awe of their strength, beauty and constancy.
So it just made sense to mark Earth Day by paying homage to the trees. Because thankfully, The Explorers have taking a liking to them, too. Here are 10 of our favorite ways to play among the trees.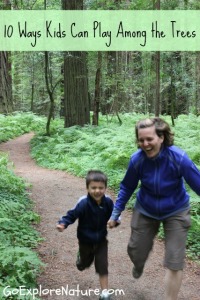 1. Look up.
Can you see the top of the tree? How about the sky? Do you see any wildlife (or signs of wildlife)?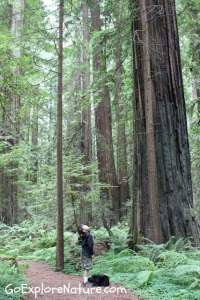 2. Splash in puddles.
Just because it's fun!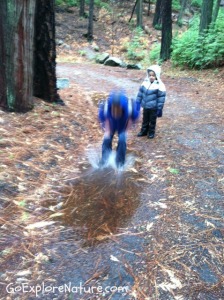 3. Find your balance.
A fallen tree makes the perfect balance beam.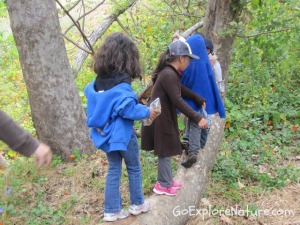 4. Ride a magic creature.
Trees can turn into all kinds of imaginary critters (like dragons!), capable of letting little explorers take flight.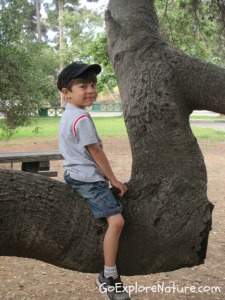 5. Run wild.
If you've got a little room, let your young explorer "race" down a stretch of trail.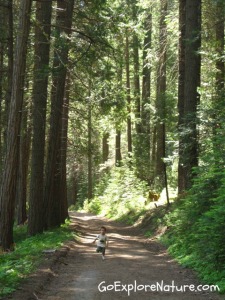 6. Become a tree detective.
Aspiring scientists will enjoy looking closely at tree bark and leaves to try identifying favorite trees. Or counting rings to determine a tree's age.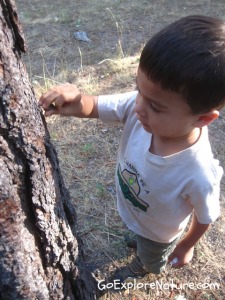 7. Get artsy.
Make bark rubbings, leaf rubbings or crushed leaf mosaics.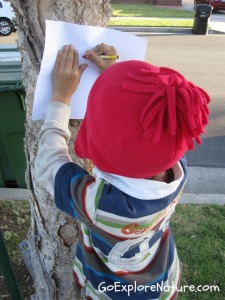 8. See how you measure up. 
Just how big are the trees you're exploring? Can you get your arms around them or even hide in them? Don't be afraid to let yourself feel small.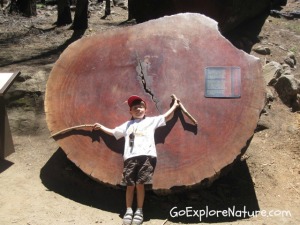 9. Climb a tree.
Look for one with low hanging branches to make climbing easier for little legs.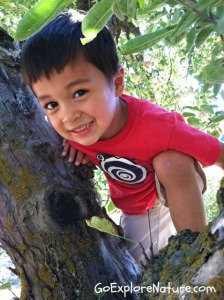 10. Hug a tree.
Do your arms make it all the way around the tree? How does it feel? Smell?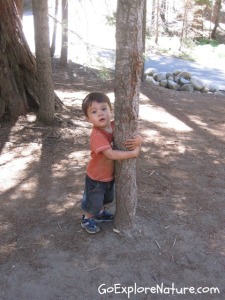 PLUS, a few more ideas for playing among the trees:
Your turn: How do your kids like to play among the trees?