One of the first ways many kids learn about the ocean and marine life is through books. We read to learn about places close by and far away. We read to learn about favorite marine animals and those we've never seen before. And we read to learn things we can do to help our oceans.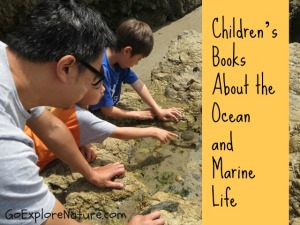 Here are some of our favorite children's books about the ocean and marine life.
I Love Whales & Dolphins by Steve Parker
Ages: 6+
This book provides a great introduction to several types of whales and dolphins. We especially enjoy the detailed illustrations and "fast fact" format.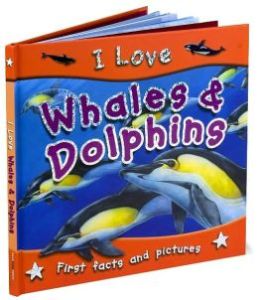 Diving Dolphin by Karen Wallace
Ages: 5 to 7 years
This "Beginning to Read" title from DK Publishing tells what life is like for young dolphins. We like the color photographs.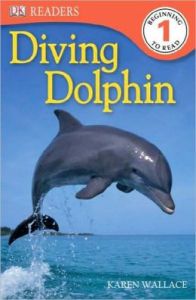 Over in the Ocean: In a Coral Reef by Marianne Berkes
Ages: 3+
A counting book featuring several animals that live in a coral reef. What we love most about this one are the illustrations – each if which is created entirely of polymer clay, then photographed to create a 3D effect.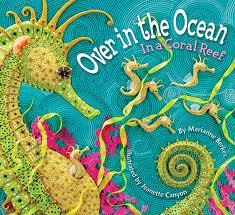 Planet Earth: Deep Ocean Creatures by Lisa-Ryan Herndon
Ages: 4 to 8 years
We have a bit of a fascination with the deep ocean and its inhabitants (like comb jellies, angler fish and the vampire squid). This book is one of the first we've found on the topic. It features simple text and incredible full-color photography.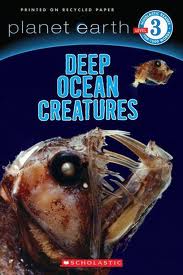 Sticker Encyclopedia: Ocean by DK Publishing
Ages: 5+
More than just a sticker book, DK's Sticker Encyclopedia: Ocean includes stickers and information about everything under the sea – from dolphins and whales to shells and sea anemone.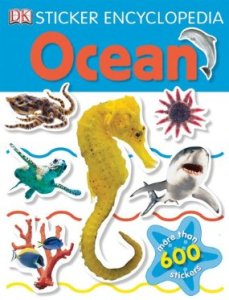 Sharks & Other Ocean Predators Sticker Book by Gordon Volke
Ages: 3+
This book is all about the different types of predators that can be found in the ocean's various zones. Combines the fun of stickers with realistic color illustrations to create a handy resource.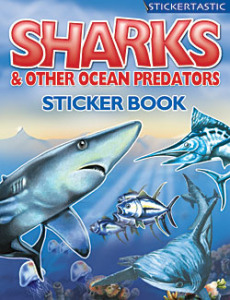 The Octonauts Explore the Great Big Ocean by Meomi
Ages: 3+
We are huge fans of The Octonauts television show and all of the books. Who are The Octonauts? A crew of animals who love to explore the ocean. From their underwater base, the Octopod, the eight intrepid friends meet all kinds of marine critters – teaching kids tons about them in the process.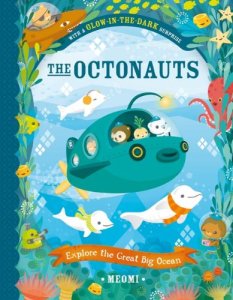 The Wonder Book of the Seashore by Cynthia Iliff Koehler
Ages: 3+
This is a vintage title from 1962, handed down to me by my dad and now on to my kids. The book tells of an adventure by the shore and the marine plants and animals that call it home. We like it for the illustrations, which are life-like and labeled – making it our go-to guide for tide pool identifications.
PLUS: A few books suggested by readers like you!
I asked Facebook fans of GoExploreNature.com to share their child's favorite books about ocean and marine life. Here's what some of you suggested there and in the comments below:
Over on the Beach Chair Scientist blog, there's another great list of ocean-themed books worth a look: What is your favorite ocean-themed children's book?
And introducing … Sea Urchins Magazine
I recently met UK-based Samantha Hewitt (online, that is), creator of Sea Urchins magazine. Samantha is a marine biologist and Padi diving instructor who's passionate about inspiring kids to love the ocean and nature.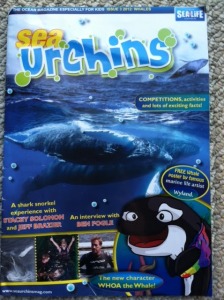 She took that passion and created Sea Urchins, an ocean magazine especially for kids. Each issue is packed with ocean facts, photos, games, cartoons and more. There's an emphasis on what kids can do to protect the oceans and marine animals, too.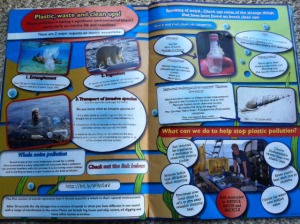 We were excited to take a sneak peek at a magazine for kids that's dedicated specifically to ocean life. The full-color issue we reviewed featured tons of great photos, but even The Big Explorer felt is was a little hard to read – perhaps because there's a lot of small print packed onto each page. The somewhat high-level content is best suited to older school-age kids with a special interest in oceans.
Sea Urchins is available in multiple digital formats or even via snail mail (via seaurchinsmag@gmail.com). Head to Sea Urchins for pricing details and more.
Your turn: What's your child's favorite book about the oceans and marine life?