One of our favorite family activities when we travel is to participate in the National Park Service's Junior Ranger program.There are currently more than 200 Junior Ranger Programs in the National Park Service. You can see a complete list of participating Junior Ranger parks here.
The goal of these programs is to give kids and families the chance to explore and learn about their national parks – and discover how they can help protect them today and in the future.
What is the Junior Ranger program?
The specific requirements of earning the Junior Ranger badge vary from park to park. In general, kids are asked to complete a series of activities during their park visit, share their answers with a park ranger, get sworn in as Junior Rangers and receive an official Junior Ranger badge or patch and certificate.
Most programs are geared toward the 6 and up crowd, but some parks also have programs for younger kids. Some Junior Ranger programs are free; others require a small fee.
How can kids participate in a Junior Ranger program?
To participate, your kids will need a Junior Ranger program booklet for the park you are planning to visit. Depending on the park, you may be able to download and print a copy prior to your visit. If not, you can pick one up in a park Visitor Center when you arrive.
Once you pick up your Junior Ranger program booklet, take a look at what's required for your child. Activities usually differ by age. Then decide whether you will dedicate a few hours to completing the program right then or spread your tasks out over your stay at the park. Make sure to have a pencil and eraser on hand to complete the activities!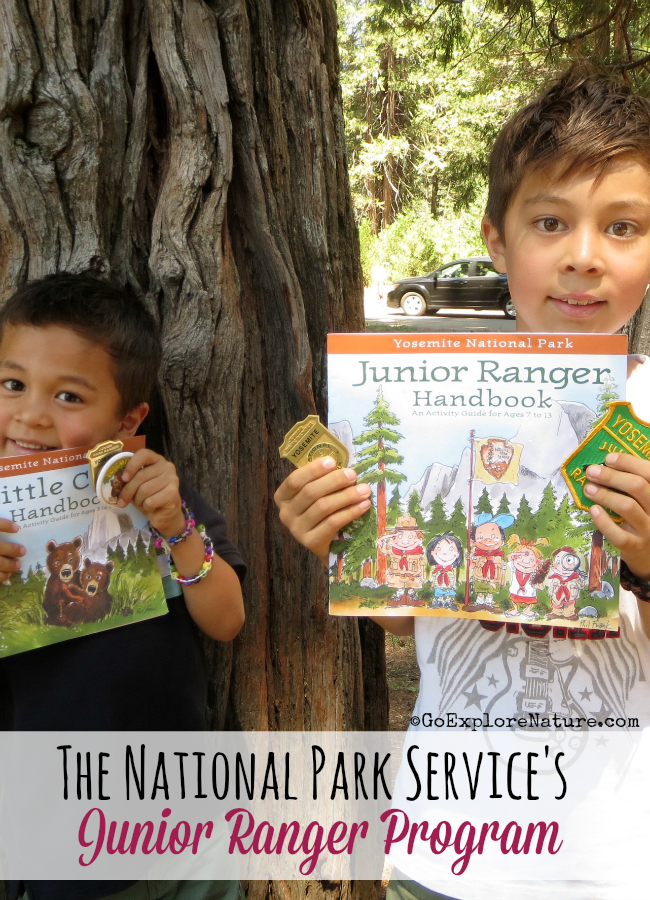 Why we love the National Park Service's Junior Ranger Program:
Completing the tasks is like going on a treasure hunt in a National Park;
There are a wide variety of activities to choose from, like puzzles, drawing & getting to know about native plants & animals;
Activities can be completed over the course of your stay or in a single day;
It's a great way to learn a ton about a park with your family;
The badges & patches are super cool to collect!
We especially like that kids are able to choose which activities they want to complete, allowing them to pursue their own interests and work at their own pace. And completing the Junior Ranger program allows children and their families to learn about things they might otherwise miss.
And if you can't make it out to a national park, you might want to check out the National Park Service's WebRangers program online.