A few years back, I shared a list of the top 10 nature sights I want to see. One of the items on that list is to see penguins in the Antarctic. (For real, you can look back and see!) It's something I've tucked away as a hubby-and-me dream for the far-off future. To be honest, I'd never even thought about heading to the Antarctic with kids.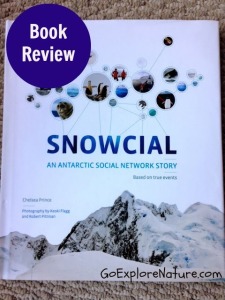 Until we got our hands on Snowcial that is. Snowcial is a children's book based on the true events of teen siblings Rory and Anna, who embark on a two-week ice cruise with their parents to the Antarctic Peninsula. Sounds crazy, right?
Like many of today's youth, Rory and Anna aren't so eager to leave behind their friends and the comforts of technology to go on an Antarctic safari. Of course, there is much to learn and discover along the way, all told with a travel-journal feel and enhanced by stunning displays of penguins, orca whales, seals and more.
The Big Explorer (who is 9 and a voracious reader) couldn't put this book down, reading all 88 pages in a single sitting. He thought Rory and Anna were funny and seemed to be able to relate to their tale. Suddenly, the Antarctic just got a whole lot closer to home for him.
This relatable, easy-to-read story is a perfect introduction to adventure books, but also packs in an important message – that this majestic place and all of its inhabitants need protecting.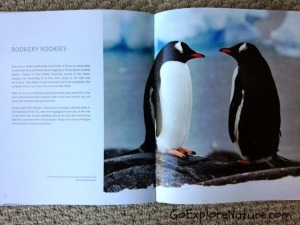 Snowcial highlights:
According to the publisher, Snowcial is suited for kids 8 and older. But I think some younger kids would also enjoy it.
It reads like a kid's travel journal, so you get a good sense of what an experience like traveling to the Antarctic might actually be like.
Features stunning, full-page color photographs.
Packs in tons of kid-friendly information about the Antarctic & the animals that inhabit its environs.
Snowcial retails for $18.95.
Note: I received a free copy of Snowcial in exchange for providing my honest review with you. Read my full disclosure policy for more information.