If you have a school-age child, you're probably already feeling it. The end of summer is upon us. Although the calendar (and warm weather) might not suggest it quite yet, that sweet summer feeling is slowly slipping away.
With the kids back in school, it might be tempting to start looking ahead to fall. But don't give up on summer just yet! There is still time plenty of time here in Los Angeles to enjoy the warm summer days and evenings.
If you're wondering how to spend your last days of summer in LA, we can help. Here are some things we're hoping to do:
Move dinner outdoors: Eating outside is a quintessential summertime activity and makes an otherwise regular day feel extra special.
Cool off in the water: Most splash pads in LA are open through Labor Day, but always call ahead to confirm. Or take advantage of one of L.A.'s public pools. Some are open year round.
Visit the LA County Fair: This year's event opens Labor Day weekend (Sept. 2) and runs through Sept. 25 (closed Mondays and Tuesdays). Get pricing information and details here.
Check one more item off that summer bucket list: Maybe there was a new dessert place you wanted to try. Or a museum you didn't make it to. Or a new park you wanted to check out. Pick something you didn't get to this summer and put it on your calendar to do within the next month.
Go outside and play! Play is usually a priority during the summer. Why should that change now? Kids (and parents) need play and downtime even more once school and other activities kick in. If you're not good about making play a priority during the school year, don't be afraid to schedule it into your calendar.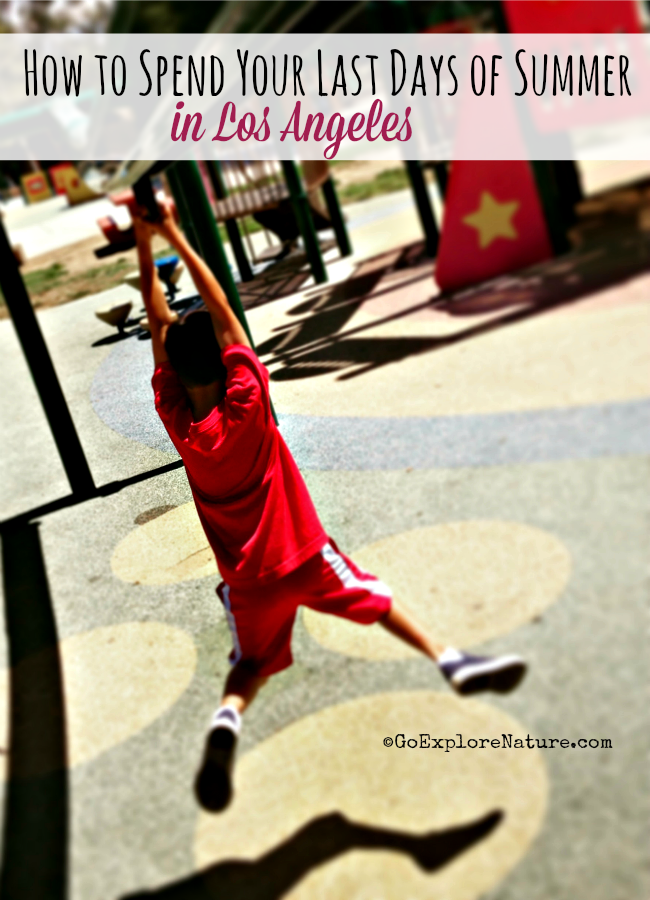 For even more ways to savor summer just a little bit longer, read my back-to-school guide to getting outside.