We haven't even finished putting away our Halloween decorations yet, and Christmas is cropping up everywhere I look. What ever happened to savoring November?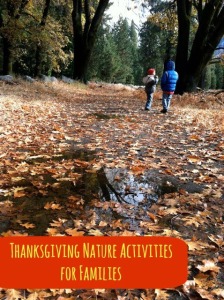 If you're like me and refuse to talk about Christmas until Thanksgiving has passed, these Thanksgiving nature activities for families are right up your alley. Here are a few fun ways to enjoy the season with friends and/or family:
Create a Thankfulness Tree
Head outside and gather some sticks. Drop them in a vase or jar and add paper ornaments in shapes like leaves and acorns. On each ornament, write down one thing you're thankful for this season. Voila – your very own thankfulness tree.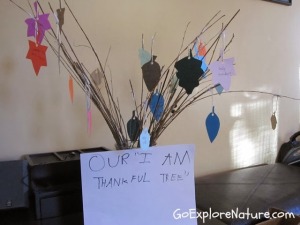 Go on a Thankfulness Walk
Turn even a routine walk around the neighborhood into something special, a thankfulness walk. Encourage your child to find five things he or she is thankful to nature for. Older kids may enjoy snapping a photo, too.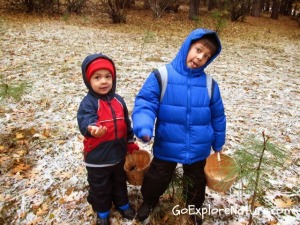 Join the Fall Nature Photo Scavenger Hunt
Have you downloaded your copy of the Fall Nature Photo Scavenger Hunt yet? There's still time to play along! Search for as many of the 30 items on the list as you can find – and snap a photo of each while you're at it.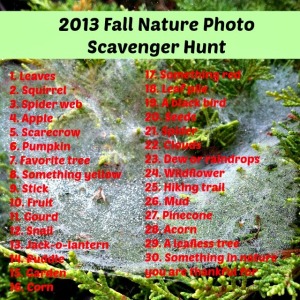 Search for Nature's Treasures on Thanksgiving Day
A Thanksgiving Day scavenger hunt is one way to explore nature with family either before or after the big meal. This one's even more fun if you're visiting relatives out of town or visit a new-to-you neighborhood park.