The Natural History Museum of Los Angeles County (NHMLA) is one spot in LA that we return to time and time again. It is the spot in Los Angeles to see dinosaur fossils, and we've been coming to see them since the kids were in strollers. In just the few years that have passed since, the museum has expanded and developed new exhibits and programs that now make it arguably one of the best museums in the city.
This place is huge. In fact, NHMLA is the largest natural and historical museum in the western United States. Which is why it makes sense that planning a visit with kids might feel a little overwhelming. I hope this guide can help your family make the most of your next visit.
Here's a rundown of our favorite places to check out when we visit the Natural History Museum.
PERMANENT EXHIBITS
Becoming LA: School-age kids and history buffs will especially enjoy this walk-through tour of the history of Los Angeles. Highlights include a model of the city and Walt Disney's animation stand.
Dinosaur Hall: The 14,000-square-foot, light-filled galleries provide a spectacular look at all things paleontology – from fossil displays to interactive screens that explain how a dig works, what tools are involved and more. The scene stealer here is the triad of T-rexes found front and center.
Discovery Center and Insect Zoo: If you're visiting with young kids, you'll want to start here. There's lots to touch, like minerals, furs and fossils. You can use microscopes and magnifying glasses to investigate everything up close. This is also where the museum's live insects reside.
Gems and Minerals: More than 2,000 specimens are here, making it one of the finest exhibits of gems and minerals in the world. We especially like the gold and meteorites, but the rocks that glow are a hit, too.
Bird Hall: The Hall of Birds comes complete with buttons, lights and sounds galore – all intended to teach kids about the mechanics of flight. This place hasn't been updated in ages, but my kids always want to stop in for a visit.
Nature Gardens: The 3 1/2-acre outdoor Nature Gardens are perfect for spotting butterflies and hummingbirds, observing and tracking species with museum scientists, taking nature walks with NHM educators, getting your hands dirty hunting for bugs, participating in gardening classes or meandering garden trails on your own.
Nature Lab: Spotlighting nature in Los Angeles, the Nature Lab features lots of hands-on, interactive tools that show how plants and animals live in LA and affect our daily lives. Plus, there are lots of live specimens, including spiders, rats, snakes and more.
North American and African Mammal Halls: Another hit with the younger crowd. Get great close-up views of kid-favorite animals like elephants, giraffes, polar bears, gorillas and hippos. It's like going to the zoo, except all of the animals are really easy to see!
SPECIAL EXHIBITS
Butterfly Pavilion: Every spring and summer, the Museum plays host to hundreds of live butterflies at its outdoor Butterfly Pavilion. Kids can get up close views of butterflies native to California, including the fan favorite orange and black Monarch.
Dino Lab: See paleontologists hard at work as they prepare dozens of actual specimens.
Spider Pavilion: Every fall spiders are able to spin their webs in plain view, creating a comfortable, safe and immersive environment to wander through. Bonus? None of the animals exhibited in the Spider Pavilion are dangerous to humans.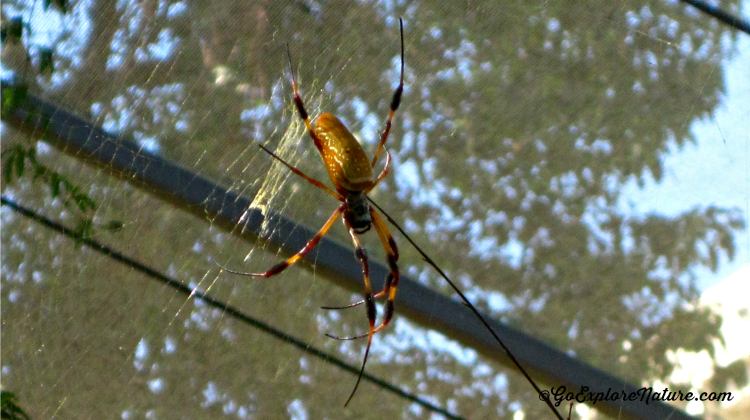 The Museum also hosts lots of free, family friendly programs including nature walks, live animal presentations and more. Check the schedule of events to see what's happening during your visit.
Planning Essentials
Museum is open daily 9:30 a.m. to 5 p.m.; closed New Year's Day, July 4, Thanksgiving Day & Christmas Day
2015 admission fees: $12 for adults, $9 for kids 13 through 17, $5 for kids 3 through 12, children 2 and under are free
Restrooms are available on all three levels
All exhibits are stroller accessible and there's plenty of room to maneuver comfortably; large elevators available to easily navigate the levels
No food or drinks are allowed inside the Museum; the NHM grill is your only in-Museum dining option (it's pricey and just OK)
Suggested time: Younger kids may tire after a couple of hours, older kids could easily spend an entire day here
Can be combined with other Exposition Park attractions
NHMLA is now accessible via the Metro Expo Line at the Expo/Vermont or Expo Park/USC stations, running daily from 5 a.m. to 12:30 a.m.
Day Trip Costs (for a family of 4)
Parking ($10)
Museum admission ($12 per adults x2, $5 per child (ages 3 through 12) x2 = $34 total)
Lunch (free if you picnic, estimate $30 if you eat at the NHM Grill)
Total: $44 (excluding lunch)
To save: Consider a Family Membership. At $89, it pays for itself in 3 visits. Plus, it includes free entrance to the annual Butterfly and Spider Pavilions, as well as the Page Museum at the La Brea Tar Pits and the William S. Hart Park and Museum.
Natural History Museum of Los Angeles County is located at:
900 Exposition Boulevard
Los Angeles, CA 90007