Valentine's Day is quickly approaching. If you're wondering where to go in Los Angeles for outdoor dates, these ideas are just in time. Of course, these ideas aren't limited to Valentine's Day – they can work almost any day of the year!
What makes for a great outdoor date in LA? Some place a little off the beaten path, a little unique, with a lot of natural appeal. And because our date nights aren't always limited to mom and dad – sometimes one of us has a "date" with one son or the other, and sometimes we have a family date – these ideas are family-friendly, too.
Stroll through the Venice Canals. While it's not quite like being in Italy, it's a really unique spot in Los Angeles to enjoy an urban walk.
See the stars at the Griffith Observatory. The Observatory is free to visit and even hosts star parties once a month. Plus, this place affords an awesome view of the Hollywood sign.
Take a walking tour of Downtown LA. Tours introduce you to the city, its history and some of its most iconic places. Great if you're not familiar with downtown or just want to get some insider scoop.
Ride on a gondola. The hubby proposed on a gondola in Venice, so I'm curious what gondola rides in LA are like.
Go for a scenic drive. One of our favorites? Head north on PCH from Santa Monica to Malibu and back. If you time it right, you might even catch a sunset over the water.
Play at an amusement park on the pier. Santa Monica State Beach is packed with things to do, including Pacific Park and a Ferris wheel with a view.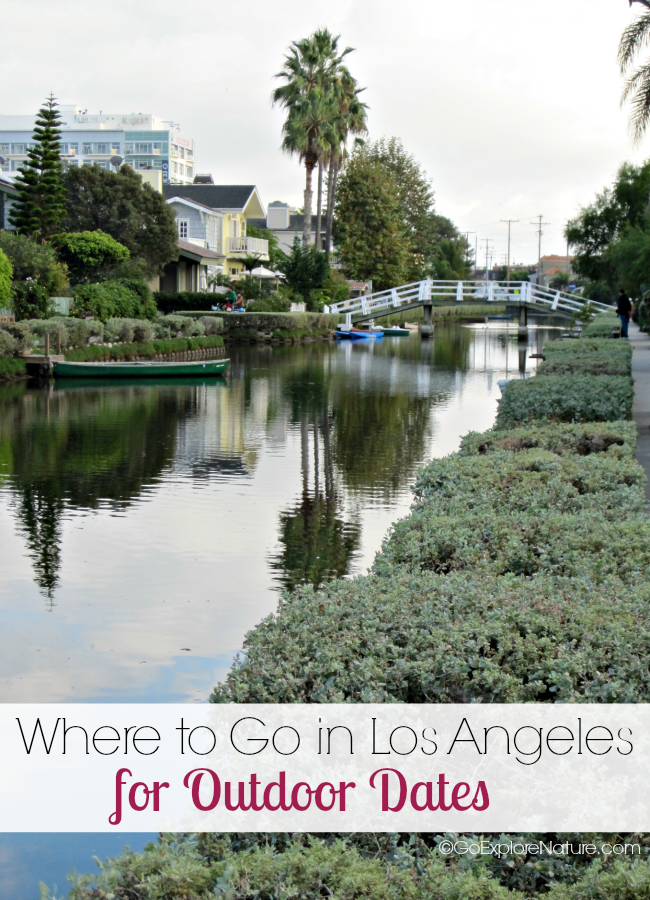 Need a little more help planning a fun day trip for your family? Start with finding out how to plan a nature date with kids. Or take advantage of all the free guided outdoor programs available for Los Angeles families.