Visiting the beach is one of our family's favorite things to do in L.A. If we happen to time our visit for when tide pools are accessible, even better. That's when we get a chance to see all kinds of sea life right at the water's edge!
If you're not familiar with tide pools yet, let me back up. Tide pools form twice a day during low tide (when the tide retreats from the shore). This exposes otherwise hidden pools of salt water that are teeming with plants, invertebrates and fish.
As for knowing how to tour tide pools with kids, it's often as easy as walking right up to these pools and looking inside. But here's a little advice to ensure your next visit to the tide pools is educational, respectful and fun!
When to Go
Viewing tide pools is all in the timing, so your first step in planning any adventure is to check the tide charts (like this one I use for SoCal beaches). A few things to consider:
Low tides are best, negative low tides ideal as they expose the most marine life.
Winter months offer the best viewing opportunities, with negative low tides occurring during the day (instead of during the middle of the night like during summers).
Time your tide pool visit for the hour before and the hour after the low tide.
What to Bring
One thing I love about exploring tide pools is that even if you show up empty-handed, you'll still have a blast. A couple key items can help ensure an ever better experience:
A pocket guide to seashore life, great for helping you identify what you see (we use this one). These tide pool photos from Michele at FunOrangeCountyParks.com give you an idea of what you might see.
A towel & spare clothes. No matter how hard you try to avoid it, the kids will get wet (maybe sandy, too).
If you're bringing a toddler to the tide pools along with an older child, ask a friend to come along. Toddlers will need all of your attention, I guarantee it.
What to Wear
As is true no matter where you go exploring outdoors, comfortable kids are happy kids. A few specific things to keep in mind while enjoying tide pools:
Shoes with good gripping soles are best, since rocky areas become slippery with water and algae; we opt for water sandals that are designed to get wet.
Dress for the weather, layering when it's cooler out and wearing shorts or swimwear when it's warmer. And don't forget the sunscreen.
What to Do
Seems simple enough, but this is where I see a lot of parents fall short at the tide pools. It's essential to remember to be respectful and responsible out there. Here's how:
Respect the wildlife. Don't poke at things, pull them off rocks or remove them from the water. We apply the "two finger" touch rule, but you may opt not to touch at all.
Tread lightly. Many rocks are covered with live mussels, barnacles or other marine life. They're slippery, too, so take caution.
Be aware of the waves. Large waves can creep up at any time. Keep close to kids, who tend to get excited about tidal discoveries and forget to keep an eye on the waves.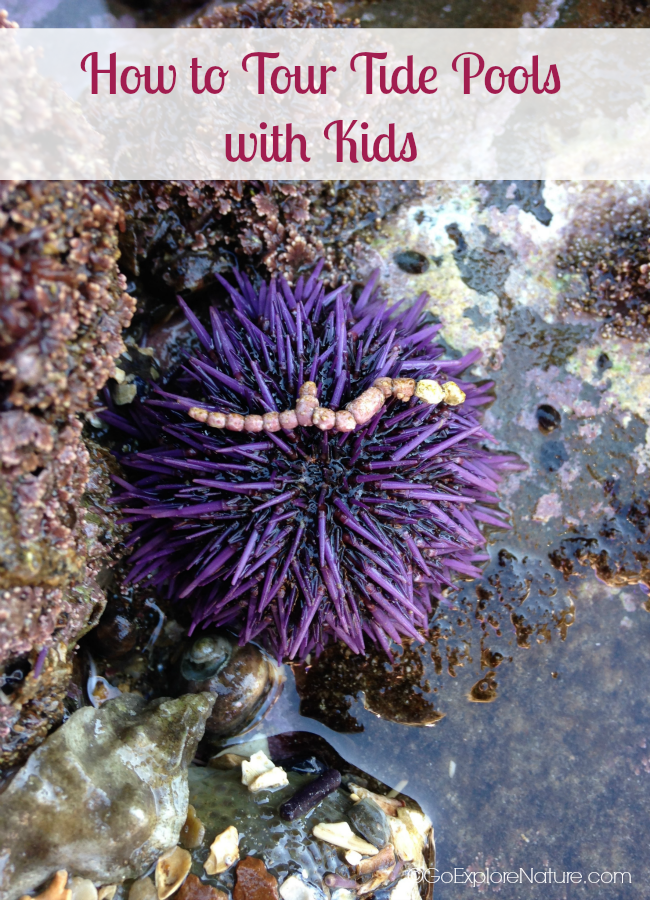 Here are some of our favorite tide pools in Los Angeles: