OK, I know things around here were busy last month, but it does seem like Valentine's Day has snuck up on me. Thankfully, I've gathered a few ideas for Valentine nature crafts that look kid-friendly, simple and fun.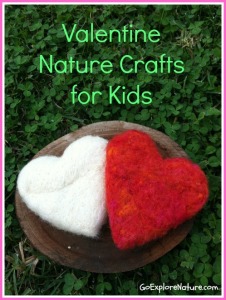 1. Painted Heart Rocks
Our nature-inspired Valentine last year was simple to make and a big hit with friends. We only needed a few items to make it happen: acrylic paint, a paintbrush, a black sharpie and a rock.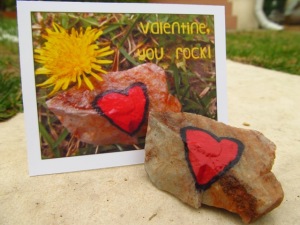 2. Birdseed Ornaments
What's better than a Valentine gift for the birds? Plus, making birdseed ornaments is a perfect slow activity for cold winter days.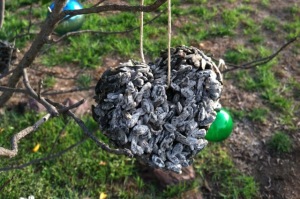 3. Heart-Shaped Land Art
Everything from leaves, flower petals, sticks, rocks and pinecones can be used to create heart-shaped land art.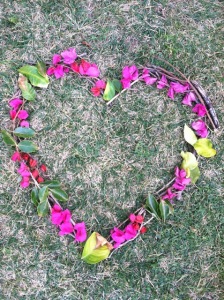 4. Chalk Hearts
Turn your sidewalk into a display of heart art. Or snap a photo of your creation and turn it into a Valentine card.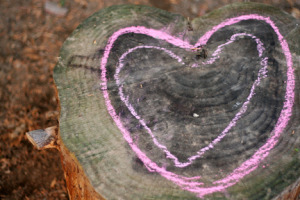 Photo courtesy of Let's Explore
5. Ice Hearts
Is it freezing outside where you live? We had loads of fun creating ice art earlier this winter. Use a heart mold and food coloring to create a Valentine ice heart perfect for snowy settings.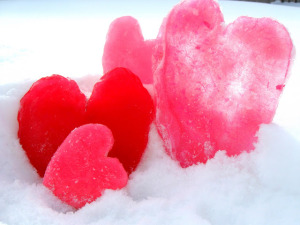 Photo courtesy of Craftberry Bush
6. Pressed Flower Keepsakes
Instead of a bouquet of roses, make pressed flower keepsakes. We placed our favorite flower petals between two paper towels, then put a heavy book on top. After a few days, the petals were dry and flat. Use clear contact paper to turn your flowers into bookmarks, ornaments or whatever you can dream up.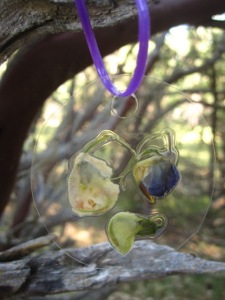 7. Flower Seed Pockets
I adore the idea of giving away flower seed pockets for Valentine's Day. Design Mom's simple tutorial calls for burlap, gardening string, potting soil, seeds and scissors.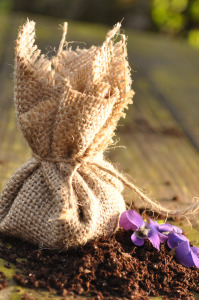 Photo courtesy of Design Mom
8. Nature Valentine Cards
Nature Rocks has made it really simple to download some adorable nature-themed Valentine cards for kids. Kids can personalize them with nature-themed stickers or doodles.

9. Handmade Valentine Cards
Sometimes simple ideas are the best. Consider making Valentine cards with items from nature like Adventure Tykes did.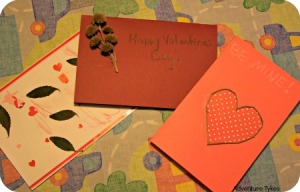 Photo courtesy of Adventure Tykes