On March 20, the Spring Equinox will arrive to officially mark the first day of spring (in the Northern Hemisphere, that is).
In case you're like me – not quite sure what an "equinox" is – let me share. It's when the sun crosses directly over the Earth's equator, and day and night are the same length. It happens twice a year, in March and September.
Spring is marked by growth, renewal and new life. In some cultures, the equinox carries with it a variety of traditions and celebrations.
While we don't do anything that formal around here, we do look forward to the beginning of a new season, and the offer of a fresh start. Here are a few ways we think it might be fun to celebrate the Spring Equinox with kids:
Pick some fresh flowers
We're seeing flowers pop up all around our neighborhood. If you pick your own flowers, stick with ones either in your own yard or those already on the ground.
Do some spring cleaning
Inside: Change out your seasonal books and nature table. Outside: Give the backyard toys a once over, dust off outdoor tables and chairs, and prep the garden for planting.
Make watercolor flowers
I love the idea of painting watercolor flowers – or anything that might inspire the kids to get artsy outside.
Add spring décor to the door
If you've got seasonal outdoor décor, now's the perfect time to put it on display. If not, consider making something.
Practice flower arranging skills
Grab a few of those fresh flowers you picked and let the kids practice their flower arranging skills.
Make a bird feeder
Don't forget to let the littles paint and adorn the feeder to their hearts' content.
Go on a color walk
Discover what colors spring has on display by taking a color walk around the neighborhood.
Choose one new thing to plant 
It's exciting to look forward to planting something new, be it a flower to attract wildlife or a vegetable to eat.
Have a picnic
Your own backyard is the perfect location. Breakfast, lunch, snack time or dinner will do.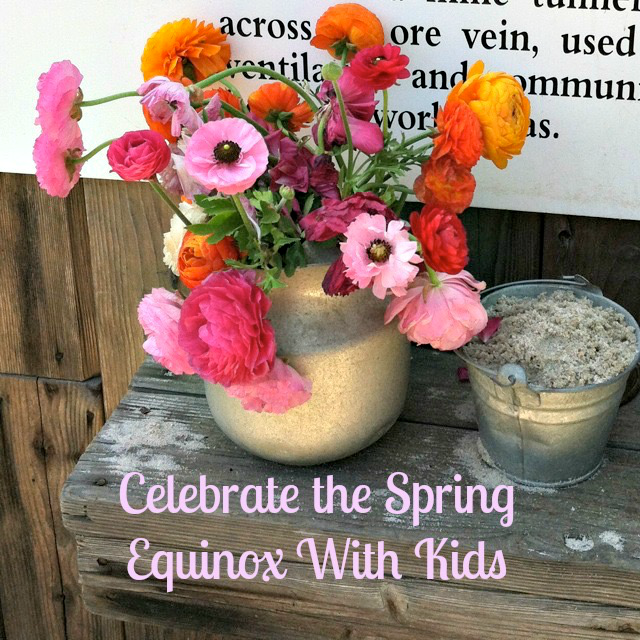 If you need a few more ideas, check out 32 ideas for Spring backyard nature fun (or 10 ways to connect with nature when you're inside if the weather's still lousy in your neck of the woods).