Whether you're a seasoned camper or a first-timer, summer is the perfect time for a backyard campout adventure.
To give you a little encouragement, you're invited to a backyard campout party! That's right – the National Wildlife Federation (NWF) is hosting its annual Great American Backyard Campout on Sat., June 28, 2014. In fact, this year marks the 10th anniversary of the Great American Backyard Campout!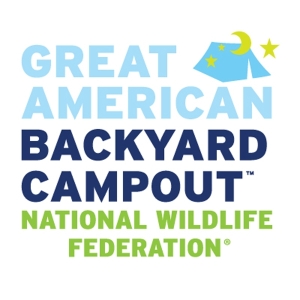 The Great American Backyard Campout is a one-night event held across the nation to encourage kids of all generations to connect with nature. It's free to participate and all you need to do to get started is fill out the Pledge to Campout for Wildlife. You can camp out with just your family, invite friends along or join a team in your community. You can even participate if you camp on a different night.
Get ready!
I'm guessing you first-timers might be a little worried about taking the babes camping. "What equipment do I need?" "Will the kids actually sleep?" "Will we?" "What will we do all evening?" Relax! I've got you covered!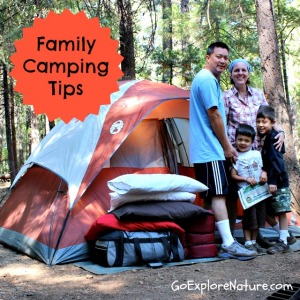 We've camped out in our backyard three summers in a row and I'm here to tell you it can be done! It can even be fun! Here are a few things I've written that I hope can help:
The NWF is also here to help. Check out its Get Ready for the Great American Backyard Campout page, which provides camping tips, songs and stories, camping recipes, even ideas for games and activities.
So no more excuses – this is the summer you're going to do it! And seasoned campers, why not invite some newbies to join you on your next camping adventure?
Note: I am not affiliated with the National Wildlife Federation and will not profit in any way from your participation in the Great American Backyard Campout. I'm sharing this event with you because I think it's a great way to get kids and families out and into nature.