While I realize not everyone combines a love of nature with a love of travel, we do. So much so that I've shared quite a bit of nature travel advice for families. Lucky for you, I've put everything in one nice, easy-to-find spot! I'll be adding to this page as our nature travels continue, so be sure to bookmark this one for future reference.
General Nature Travel Tips
This is where you'll find help for making nature connections no matter where your travels might take you. These come in especially handy when we're visiting family during the holidays.
Family Camping
Camping with kids is a great way to take a family vacation. But sometimes you need a little help to make sure things go smoothly and stay fun.
Destination-Specific Advice
No matter where we travel, we always devote at least some time to getting outside and into nature. Even in Las Vegas!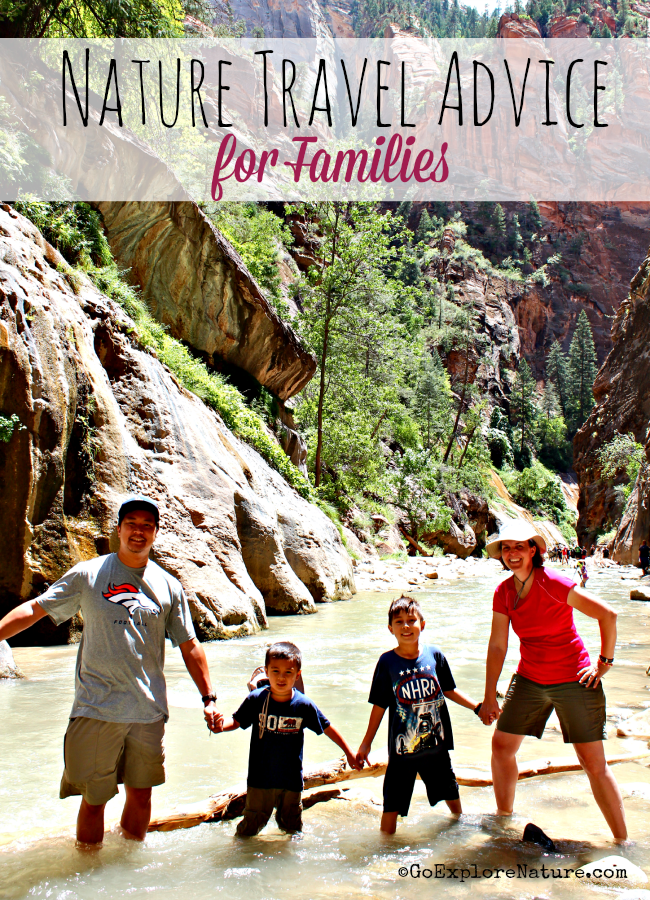 Ideas for Preserving Travel Memories
Not a fan of collecting tchotchkes when you travel? Here are a few things we do to reduce the clutter and increase the meaningful reminders of our travels.