"Guard it well, for it is far more precious than money … once destroyed, nature's beauty cannot be purchased at any price." – Ansel Adams
This is an exciting week for nature lovers. For one thing, April 22 is Earth Day – a day dedicated around the world to environmental activities and celebrations.
The second reason this is an exciting week is because from April 16–24, 2016, the National Park Service and the National Park Foundation will host National Park Week, featuring special events in parks nationwide.
When it comes to kids celebrating Earth Day, my feeling is that getting kids outside and connected to nature is the most important thing we can do to encourage them to protect the environment. Which is why I'm making a pledge this Earth Day – one I hope you will consider as well.
 My Earth Day Pledge: Visit a National Park with Kids
Give a kid a chance to see one of America's amazing wild spaces. With you! Relive memories of a favorite park or discover a new-to-you place instead.
During National Park Week, there are activities and programs taking place across the country. Now is the perfect time to discover the diverse wildlife, iconic landscapes, vibrant culture and rich history found in America's national parks.
"But I can't get to a national park this week!"
Neither can we. But we're committing to visit a new-to-us national park some time in the very near future.
"I don't know what there is for kids to do in national parks."
Plenty! There are all kinds of family friendly activities going on during National Park Week. For events taking place across the country, check out www.nationalparkweek.org.
Many of the parks offer a junior ranger program, which gives kids and families the chance to explore and learn about their national parks – and discover how they can help protect them today and in the future.
National parks also host a range of ranger-led activities, many of which are specifically geared toward children and families. (These programs are listed in the guide you receive when you enter the park.)
Although each national park is unique, you can count on open space for kids to explore the natural world. There are streams, creeks, waterfalls, hiking trails, sandy spaces and more all waiting to be explored.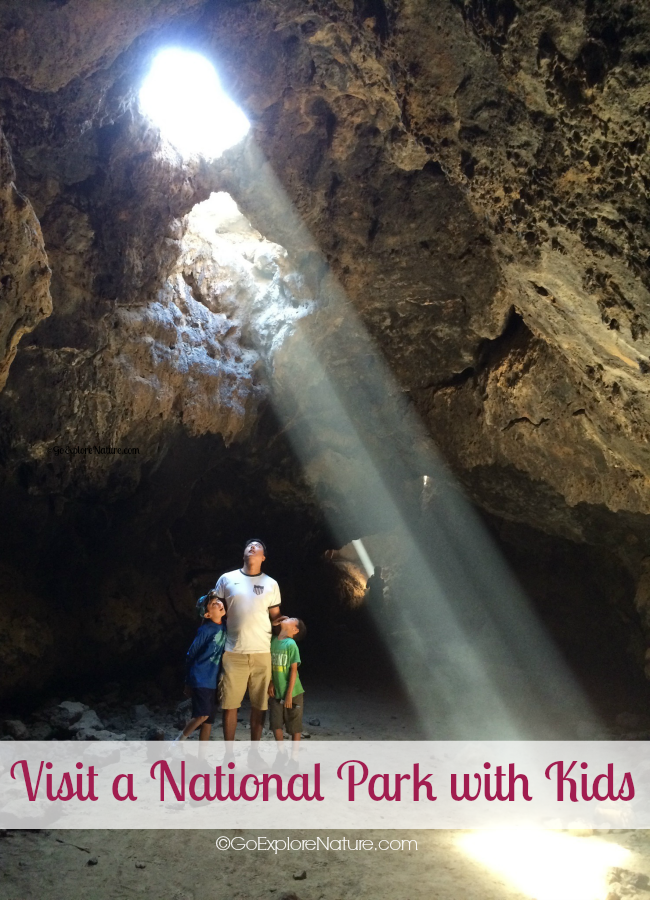 "I don't know which park is best for my family."
Our national parks are treasures. The fun is in exploring what each has to offer that makes it unique. You can't really choose a bad park to visit!
For a peek into some of the parks we've visited, check out: